Hot Chocolate recipes to warm the soul this winter. Yum!
Enjoying a cup of hot chocolate is one of the simple pleasures in life that make those winter months almost worth it. Holding the warm mug. Feeling the toasty liquid chocolate warm you up from the inside out. The whip cream. It's all amazing. And homemade hot chocolate? There's nothing better.
To prepare for the freezing temps that are coming up, I've rounded up a bunch of delicious homemade hot chocolate recipes for us all to try. Can we ever have enough hot chocolate? I'm gonna go with no.
Click on the link below each image to take you to the full recipe!
(This post contains affiliate links. See our full disclosure here.)
"This creamy, dreamy hot chocolate is served at the Napa Rose restaurant in the Grand Californian Hotel. Now you can make it in your own kitchen!" Disneyland's Hot Chocolate Recipe | SixSistersStuff
"A simple recipe for sweet and creamy homemade white hot chocolate that is ready in minutes!" White Hot Chocolate Recipe | Celebrating Sweets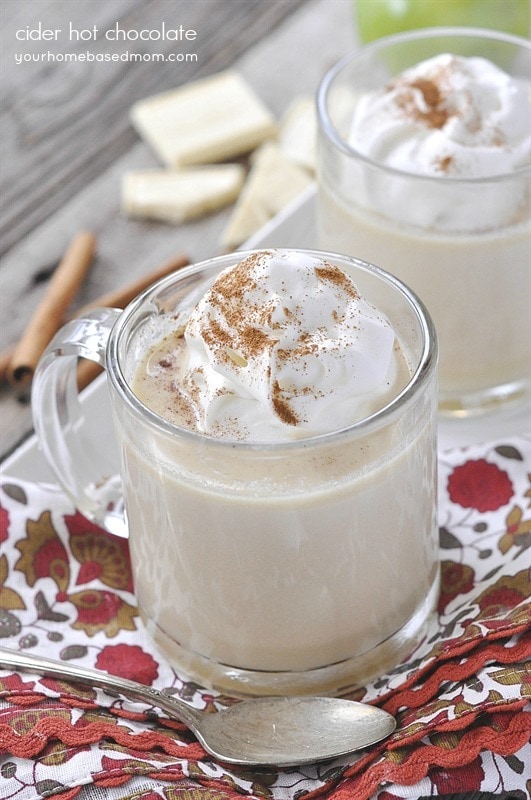 Cider Hot Chocolate Recipe | Your Homebased Mom
Salted Caramel Hot Chocolate Recipe | Cooking Classy
"The most decadent dark hot chocolate recipe that tastes just like the French hot chocolate found in Paris cafes. Intense, rich, and absolute heaven for any chocolate lover." French Hot Chocolate Recipe | Well Plated
"A deliciously festive recipe for frozen hot chocolate flavoured with subtle gingerbread spices!" Frozen Gingerbread Hot Chocolate Recipe | My Fussy Eater
Cookies and Cream Hot Chocolate Recipe | Sprinkle Some Sugar
" Quick and easy chocolate and hazelnut flavored Nutella Hot Chocolate. Perfect for chilly days!" Nutella Hot Chocolate Recipe | Celebrating Sweets
40 Sinfully Sweet Hot Chocolate Recipes: A Cookbook that's a Tiny Bit Decadent and a Whole Lot Delicious by Martha Stephenson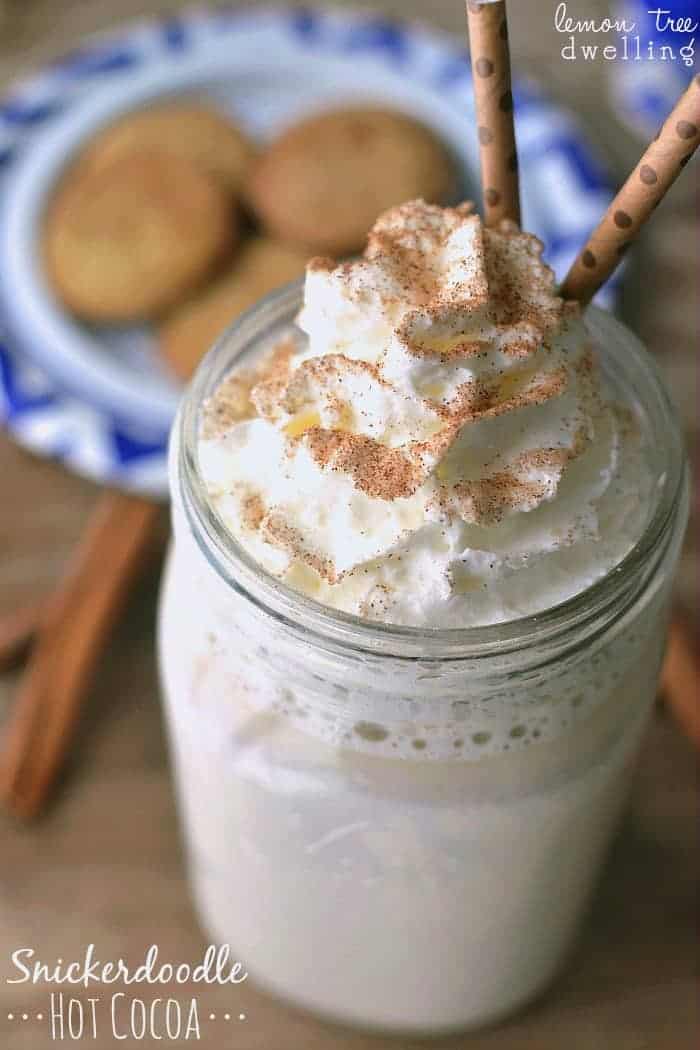 Snickerdoodle Hot Cocoa Recipe | Lemon Tree Dwelling
"Italian hot chocolate is rich, creamy and decadent. Half-way between a drink and a dessert, it's the most delicious way to warm yourself up this winter." Italian Hot Chocolate Recipe | The Petite Cook
Slow Cooker Hot Chocolate Recipe | Dinner at the Zoo
Sea Salt Hot Chocolate Recipe | The Simple Things
Starbucks hot chocolate copycat recipe | Eating on a Dime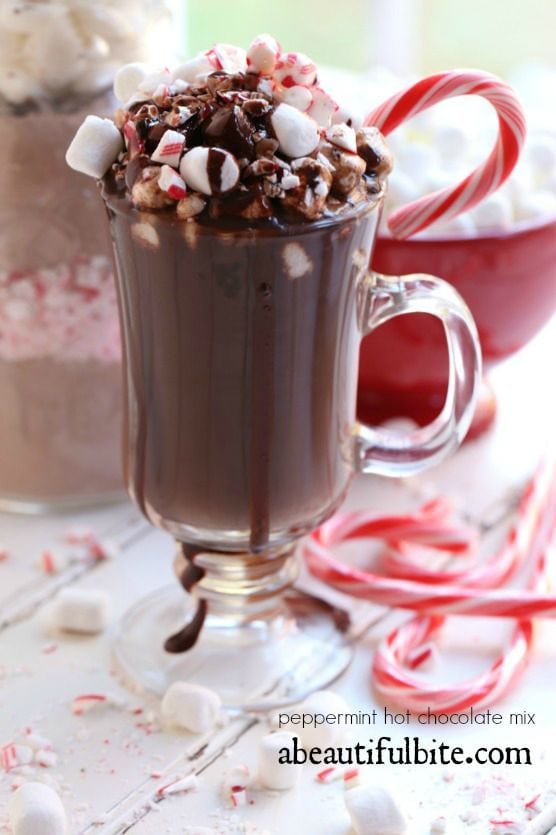 Peppermint Hot Chocolate Mix Recipe | Your Homebased Mom
Christmas Hot Chocolate Recipes: The Best Hot Cocoa Cookbook for the Holidays (Christmas Cookbook) by Laura Sommers
"Pink Hot Chocolate is the cutest hot chocolate ever with homemade whipped cream you can make in a mason jar!" Pink Hot Chocolate Recipe (with homemade whip cream!) | Baking Mischief
Peanut Butter Hot Chocolate Recipe | Certified Pastry Aficionado
S'Mores Hot Chocolate Recipe | Domestically Blissful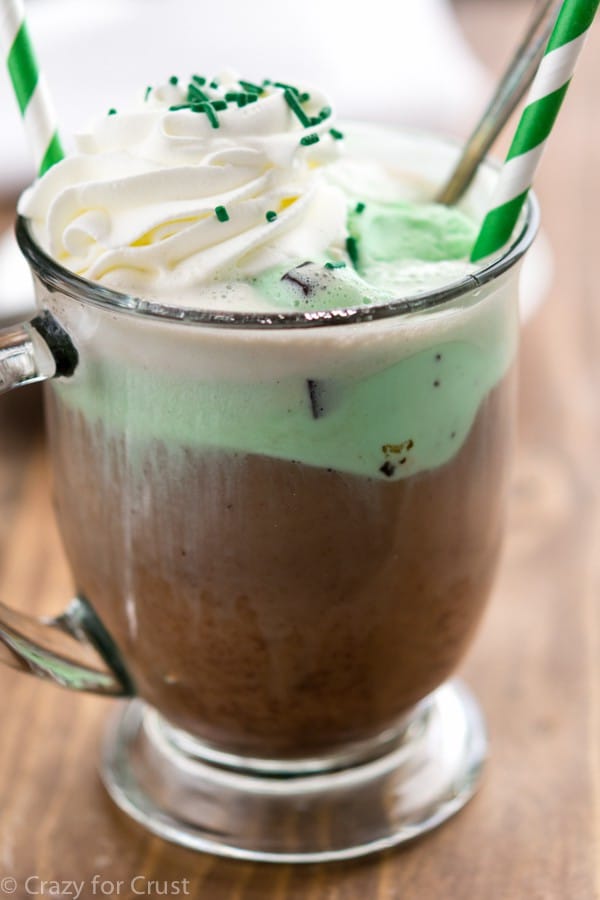 "Hot Chocolate Float with only two ingredients!! Use your favorite ice cream to make your favorite float recipe." Mint Chocolate Chip Hot Chocolate Floats Recipe | Crazy for Crust
"Not only is the Disney's Frozen White Hot Chocolate creamy and delicious, it is BEAUTIFUL! Your Frozen fan will absolutely freak out when they see this." Disney's Frozen White Hot Chocolate Recipe | Sparkles to Sprinkles
"A cool creamy blend of sweet chocolate and milk, topped with whipped cream and chocolate shavings." Frozen Hot Chocolate Recipe | A Spicy Perspective
**PIN IMAGE OF THESE YUMMY HOT CHOCOLATE RECIPES BELOW FOR LATER!!**
Do you LOVE COOKIES?
Sign up for Landee's newsletter and receive this free e-book of her favorite cookie recipes! Your family will LOVE them!
Plus you will receive information and inspiration all about creating a unique and happy home that you can be proud of right in your inbox each week!