I'm working on my "spring mantle" decor. I know I should have had this done a while ago but I've been too busy dipping egg-shaped marshmallows in chocolate.
I'm sure you understand.
I thought I'd share with you one part of what I've done in case it's something you'd like to incorporate as well. I came across this cute quote from Robin Williams and decided to make a printable to go along with what I've got going on so far.
If you'd like to have it, it's yours for the taking! I only made it in a 5×7 size because I didn't think anyone would want it much bigger than that. And I need it as a 5×7 so, you know, my laziness set in & this is what we have.
Just right click & save (and tell your friends)!
I literally printed this on regular copy paper (whatever was in the printer), cut it to size and put it in a Goodwill frame.
I heart Photoshop.
Linking up to some fun parties
HERE.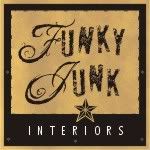 Do you LOVE COOKIES?
Sign up for Landee's newsletter and receive this free e-book of her favorite cookie recipes! Your family will LOVE them!
Plus you will receive information and inspiration all about creating a unique and happy home that you can be proud of right in your inbox each week!