Guess what?
I'm doing a guest post at
Lolly Jane
today! I'm so excited. It's my first time guest posting, you guys.
Maybe if you have a second you can pop over and leave a comment making it sound like 1) you've never heard of me BUT 2) that was the most amazing guest post you've ever read. ::winky guy::
Then people will think I'm the bomb-diggity and the girls of Lolly Jane will think having me guest post was the best decision of their life.
You know... only if you have time. :)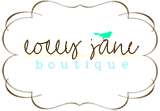 Aren't they cute as buttons? Buttons, I say!
I've got a few fun projects I'm smack dab in the middle of for later this week. Now to just find a couple of free hours to finish them. Here's to hopin'!